Vacation!
2008.11.09 by Josh Erb; 254 words.
Europe » France » Auvergne » Moulins
So, realizing that a month is probably way to long to wait for the next update of my blog I decided to only wait 23 days. No need to thank me, I feel obligated. So last week during my fall vacation my family went to a well known European tourist trap named 'Center Parc'. It was a really great time, and between fighting boughts of homesickness (which always seem to come when you don't have work to focus on), having the awesome black paint job wash of my camera, and it snowing and raining, I manged to actually have a little bit of fun. That's right I'm very optimistic. Once we got back from vacation we went to our monthly rotary dinner where I had the distinct honor of meeting my district's governor, and that's what the other picture is.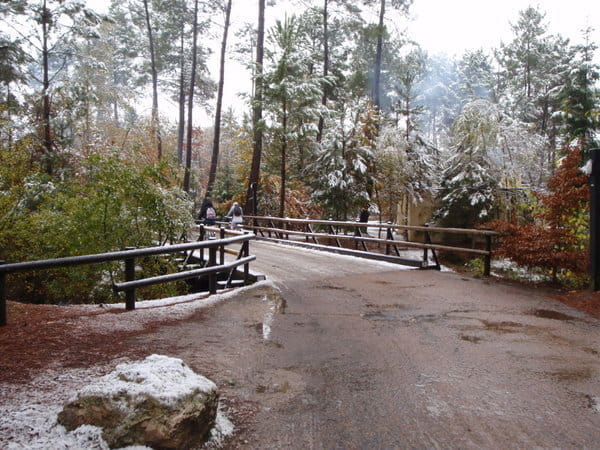 What the crap! It wasn't even November when I took this!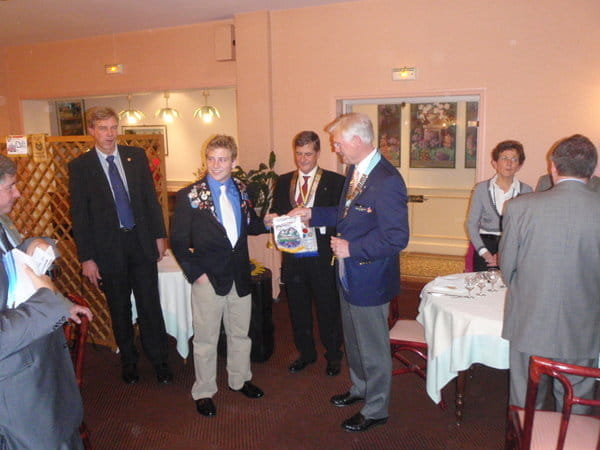 And the district governor officially has a Galena Rotary Banner!
And there was also one other thing I wanted to mention. My two month anniversary was the 27th of October, and to commerate that I wanted to give a special gift to all my readers. My gift is a basic, very basic, understanding of the french language. So in order to do that I've researched 3 words that are exactly the same in french and english. They are:
ok

cool

yoga
All of you are now ready to be tourists in France.
<< words.