Périgueux
2008.09.16 by Josh Erb; 242 words.
Europe » France » Auvergne » Moulins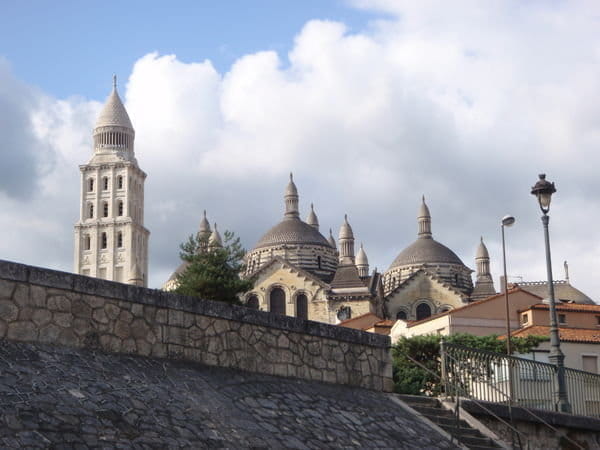 l'eglise (that's french for church)
So, this past weekend I was in Périgueux, France. I know I know, that's pretty awesome. I was there for my first district Rotary meeting in France. For those of you who don't know what that is I recommend you ask around until someone gives you a believable answer, because it would take far too long for me to explain in writing. I had a great time meeting all of the students who are in my area this year, I met other students from: Finland, Canada, Australia, Thialand, New Zealand, Japan, Mexico, and probably some other places that I can't remember off the top of my head. It was a great time and I managed to get a picture of the group, which you can see below. But another cool thing about this weekend was the actual town of Périgueux. Especially a unique church that just so happened to be near the hotel I stayed in. What makes this church unique (I'm told) are the domes on the ceiling. So, that is why I've also put up a picture of that church. Okay, that's all I've got for now. Thanks for reading.
P.S. (If you think the pictures too small you can click on it to make it a bit bigger.)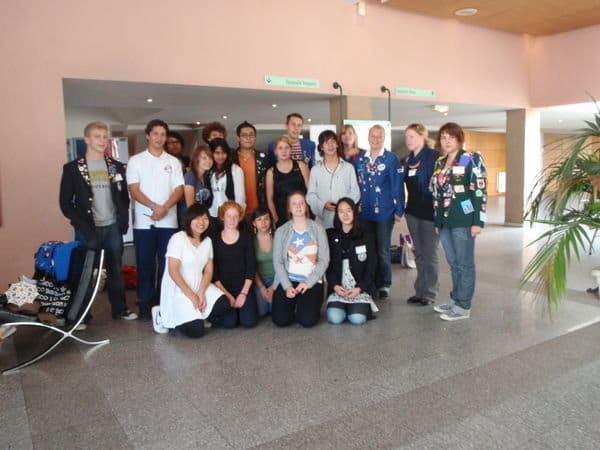 I'm on the far left in the cool blazer.
<< words.